Fortnite Season 7 introduces many new trails of alien invasions. You can customize your own character, collecting alien artifactsBy creating new alien weapons and most importantly, you can steal their UFOs and ride them.
Vehicles are nothing new to Fortnite these days, but this is the first time we have an aircraft in a long time. We've seen helicopters and airplanes fighting in the skies before, but UFOs are a pretty significant evolution.
However, the alien invaders are not going to just give them to you. So here's our guide on how to find and ride a UFO in Fortnite.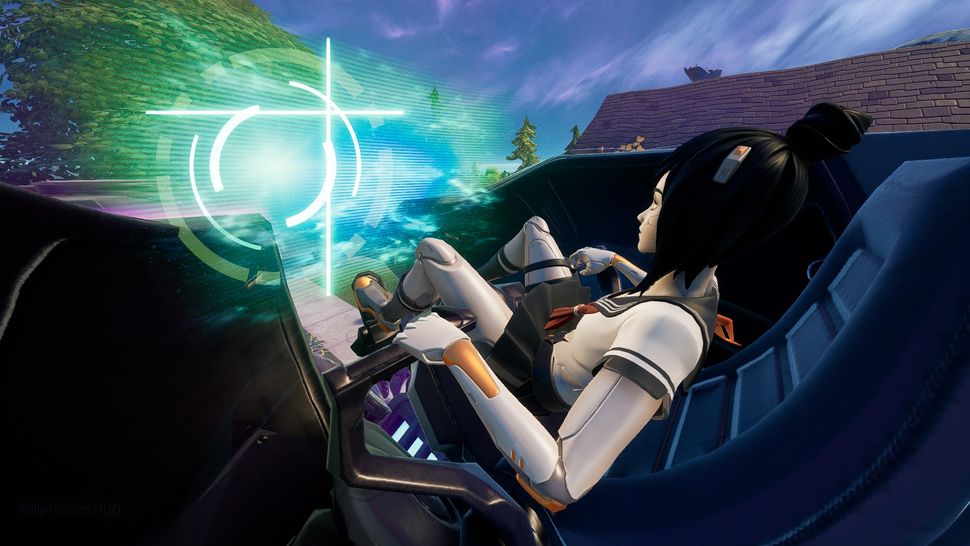 UFOs in Fortnite: how to find them
When you first participate in a match, take a look at the map of the main locations. If you see the name of a place glowing purple, it means that you will find at least one UFO hovering over the area.
Once you get there, get ready for a decent fight. You don't want to be involved in a UFO hijacking when nothing is supporting you.
Pick one UFO and don't worry about the rest. UFOs have around 600 health, so they take about the same damage as a car. Shoot him down with a medium or ranged weapon.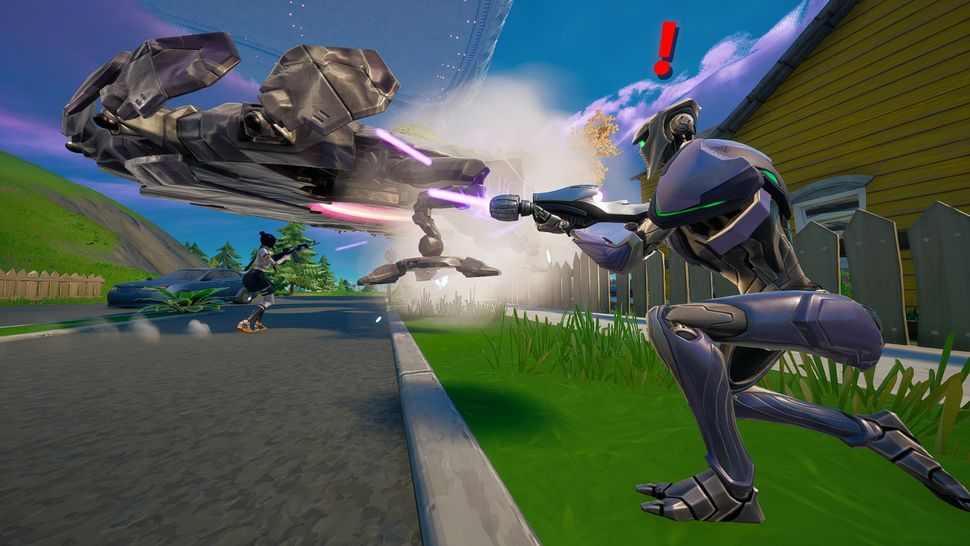 As soon as you shoot a UFO to low health, it will start falling from the sky. Step aside and be prepared for the intruder NPC to come out of the UFO and start attacking you. These NPCs usually have powerful alien weapons this season, so be careful not to let them corner you.
Also note that it looks like the UFOs take a second to repair after you shoot them down. A blue hologram will appear on the surface. I'm not sure if this is just a temporary animation or if it requires you to destroy the offending NPC. In any case, once that hologram disappears, you will all be fine.
Fortnite UFO: how to use
The controls for UFOs aren't overly complicated, but they can be a little tricky to get used to if you're used to other vehicles.
SHIFT: acceleration in any direction. It can be used three times before recharging is required.
LEFT CLICK: laser beam. This laser is more like a slow moving rocket, so you'll want to guide your shots, especially if the enemy is using another vehicle or UFO.
RIGHT CLICK: Drive beam. This classic kidnapping beam will grab players, objects or even vehicles and lift them into the sky. This is a good way to either pick up items or drive an enemy out of a fortified position, although it doesn't seem to cause fall damage.
Maybe Epic will update how UFOs work or provide them with other ways to create chaos, so we'll update this post if they do.